Faculty
Our Classical Guitar Faculty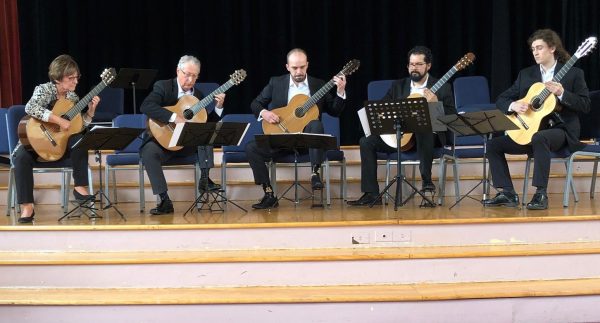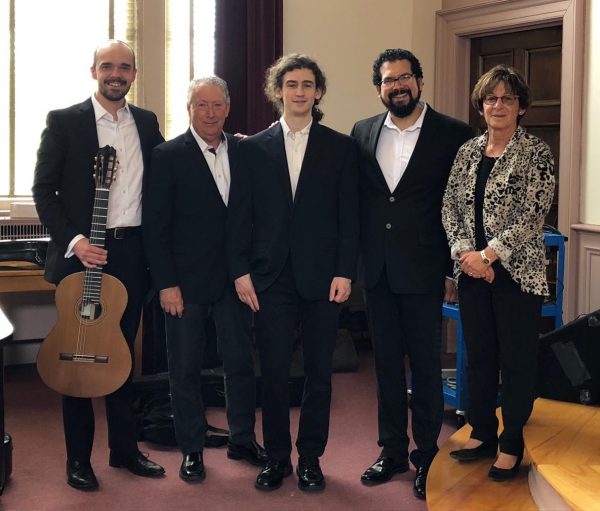 The Castellani Andriaccio Duo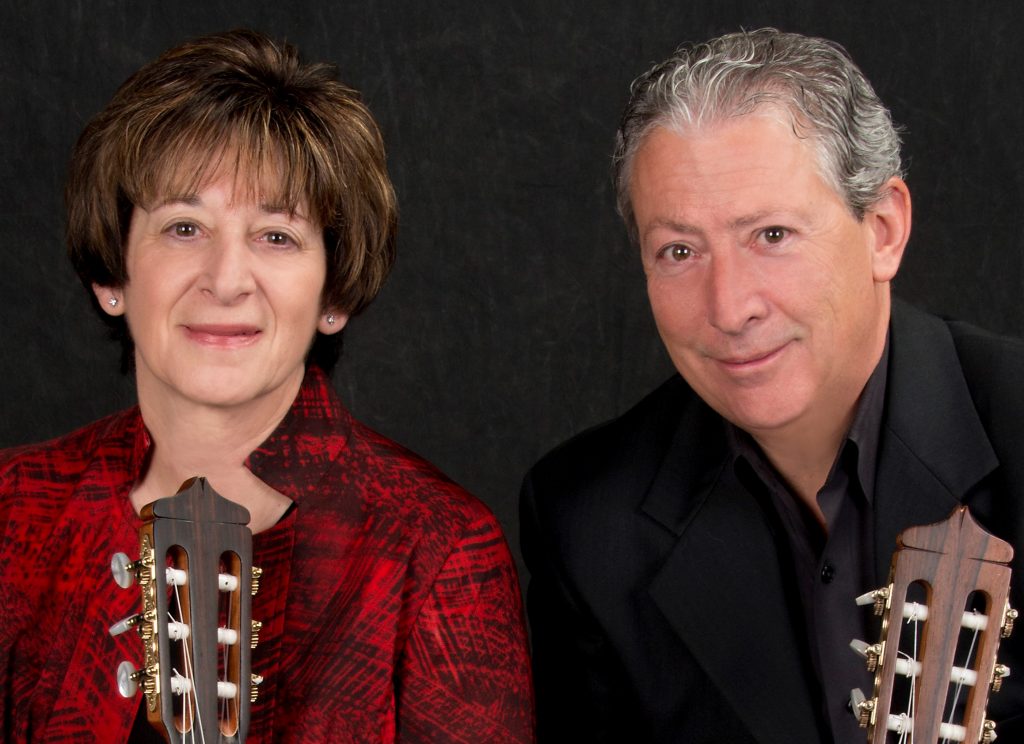 Joanne Castellani and Michael Andriaccio have enjoyed a celebrated career as one of the foremost guitars duos in the world. Having received numerous awards and distinctions from the very beginning of their duo days including two National Endowment for the Arts Solo Recitalist Fellowships and a scholarship to the master classes of Andres Segovia in Santiago de Compostela, Spain, they have toured internationally as recitalists performing at the White House and the Kennedy Center and as concerto soloists with orchestras around the world. Sought after pedagogues as well, they have performed and taught at over one hundred colleges, universities and conservatories. Their collaboration with Grammy nominated composer, Roberto Sierra, has resulted in two magnificent new concerti for two guitars and orchestra, Of Discoveries and the Fantasia Corelliana.
The Duo has recorded ten acclaimed CDs, two named "Best of the Year" by Fanfare Magazine and American Record Guide and two DVDs. Critics around the globe from the New York Times to Gramophone Magazine have unanimously praised their, "elegance, style, poise and exquisite taste in interpretation". Joanne also maintains a full private teaching studio of traditional and Suzuki guitar students. Michael recently released his world premiere recording of Goyescana, concerto for Guitar and Orchestra by three-time Grammy and Ace award winning composer, Michael Colina, with the London Symphony Orchestra. In addition, the two are founders of Fleur de Son Classics, a record label with over one hundred acclaimed titles, recognized internationally as a world leader in recorded chamber music. The two serve as Artistic Directors of the JoAnn Falletta International Guitar Concerto Competition presented by WNED and the Buffalo Philharmonic Orchestra, the next edition taking place in Buffalo, June 2014..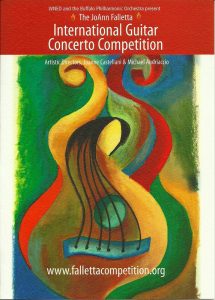 The Duo's latest CD, "Anima del Sur" (Soul of the South) released worldwide in 2013 has garnered unanimous critical acclaim worldwide.
Savarez Strings Performing Artists
Served as Executive Director of Competitions for the Guitar Foundation of America
Created the SUNY at Fredonia Guitar Department in 1975
SUNY Buffalo Professor Emeritus
Performed with distinguished artists in: "The Ultimate Guitar Ensemble"
Eduardo Fernandez
Berta Rojas
Adam Holzman
Tony Morris
Ricardo Iznaola
Celso Machado
Awards:
Awarded the Chitarra d'Oro at the prestigious Pittaluga Competition, Italy
Featured Artist on iTunes iPodcast for Classical Guitar
Buffalo Music Hall of Fame
Best of Buffalo Music Teachers Award
Twice Featured on the Cover of Classical Guitar Magazine, London
Featured Performers and Teaching Artist at:
The Suzuki International Convention, Minneapolis
The Guitar Foundation of America
The American String Teachers Association
Featured Interview in Classical Guitar Magazine on teaching Suzuki Guitar to children
Featured on NPR's, "Classical Guitar Alive", host Tony Morris.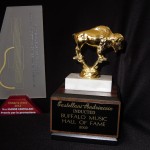 Buffalo Music Hall of Fame and La Chitarra d'Oro awards
Matthew Sperber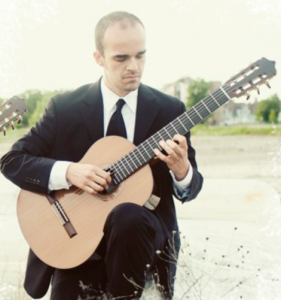 The Castellani Andriaccio Guitar Studios in Snyder, NY
Matthew Sperber has been instructing guitar in the Buffalo area since 2005 and is currently on the faculty at The Castellani-Andriaccio Guitar Studios in Snyder, NY. He attended SUNY University at Buffalo where he earned a Bachelor of Arts degree in Music History in 2006 and a Master of Music in Guitar Performance in February 2010. There, he studied under world-renowned guitarist, Joanne Castellani.
Today, along with teaching the guitar, Matthew is an active performer both as a solo artist and chamber music guitarist. He is a part of the Zalocha & Sperber Guitar Duo with fellow UB graduate, Peter Zalocha. The duo performs a wide variety of music for the guitar, including classical, jazz, and world music genres. They currently perform around the Buffalo area and in the summer of 2010, they were personally invited to perform as special guests at The Syracuse Guitar League.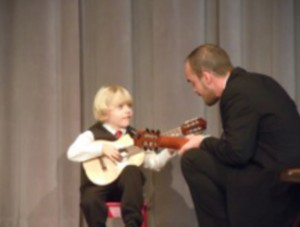 Matthew is also a member of the classical guitar ensemble, Saltarello, performing along with The Castellani-Andriaccio Guitar Duo since 2006. In addition, he is a certified Suzuki Instructor, having received his training with the distinguished Frank Longay and David Madsen.
Matt has recorded and performs with the band, The Brothers Blue and Crikwater, known extensively throughout the Western New York Region for their outstanding performance of Irish music.
Walt Sopicki joins our faculty as our instructor of Jazz Guitar!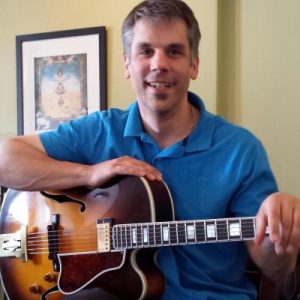 We are pleased to welcome Walt and his many years of performing and teaching throughout the Western New York area.
Walt started playing guitar at the age of nine and studied with jazz guitarist Frank Gerard in the Buffalo, NY area. He began playing professionally at the age of 19. After listening to a Pat Martino recording of Coltrane's "Impressions", Walt began studying jazz.

Walt performs regularly in the Western New York area with various groups including David Kane's Them Jazzbeards, DKQ, Petit-Bal, and the Walt Sopicki Trio. He has recorded with Joey DeFrancesco, Bobby Jones, Doug Riley, Vito Rezza, and Jack Prybylski.
Dr. Ricardo Saeb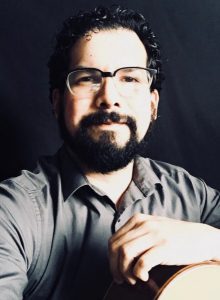 Dr. Ricardo Saeb has performed in venues across Latin America, Europe, and the United States. His performances have been described as "perfectly balanced," "of an exquisite subtlety," and "simply spectacular." His tours have taken him to cities as diverse as Querétaro, Ciudad Juárez, Austin, Boston, Dallas, and Córdoba. Ricardo Saeb has appeared as a guest artist at international festivals such as the Festival Internacional de Música de Morelia, Festival Internacional Chihuahua, Queretaro's International Guitar Festival, Chicago's Latin American Guitar Festival, among others.
Dr. Saeb began his music education at the Conservatory of Chihuahua, and continued at the Conservatorio de las Rosas and the University of Texas at Austin. In 2012, he received his Master's degree in Music Performance and DMA degree from the University of Kentucky.
In addition to performing, Ricardo enjoys sharing his philosophy on guitar pedagogy and enthusiasm for music. He has adjudicated guitar competitions and has given masterclasses at the University of Texas at El Paso, Indiana University Southeast, National Guitar Competition of the UACJ, etc. Prior to being invited to continue his musical education at the University of Kentucky, Ricardo was the guitar professor at the University of Ciudad Juárez.
Conn Sullivan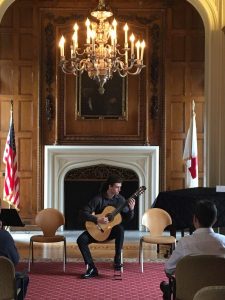 Conn Sullivan began his classical guitar studies at the Castellani Andriaccio Guitar Studios with Matthew Sperber. He went on to earn his Bachelor of Music Degree in Performance at the State University of New York at Buffalo under the guidance of Dr. Sungmin Shin and he is also a Certified Suzuki Instructor. While at university he studied with and has performed in master classes for guitar luminaries such as the Castellani-Andriaccio Duo, Leo Brouwer and he enjoys performing both as a soloist and as a member of the University at Buffalo Guitar Quartet. Conn joined our faculty in 2017 and since then, has built a very sizeable studio of both young and adult students.
Address
The Castellani Andriaccio Guitar Studios
4523 Main St
Amherst NY 14226
(Near Harlem)